Frontline - Behind Enemy Lines for Christ Hard Cover
Frontline - Behind Enemy Lines for Christ is a first hand, eyewitness account of war and persecution during tumultuous events. From the Bush war in Rhodesia to the war in South West Africa and Angola, to the killing fields of Mozambique, capture, interrogation, imprisonment, smuggling behind the Iron Curtain, the fall of the Berlin Wall, Revolution in Romania, Albania, the most atheist country in Europe, the Holocaust in Rwanda, under artillery and rocket fire and aerial bombardment in Sudan, Frontline - Behind Enemy Lines for Christ covers 40 incredible years of Frontline Fellowship missions throughout 38 countries and eight wars in Africa and Eastern Europe.
It also provides unique insights on a wide range of controversial issues, including communism, Islamic Jihad, the dangers of liberation theology, the catastrophic consequences of compromise and cowardice, the treachery of the United Nations in Angola, the Rwandan genocide and in undermining freedom of religion in Sudan, along with inspiring stories of Christian courage and tenacity amidst intense conflict and tribulation.
Frontline - Behind Enemy Lines for Christ includes many behind-the-scenes and behind the news headlines events and dramatic confrontations with terrorists, false teachers and even heads of state. It presents the epic saga of Frontline Fellowship missionaries serving persecuted Christians and evangelising in war-zones throughout Africa and Eastern Europe.
The book includes 46 chapters, 448 pages, with over 440 pictures.
It is our prayer that this book on the realities of communist terrorism and tyranny, Islamic Jihad, persecution of the church, globalist treachery, the infiltration and subversion of the church by false prophets and Marxists in religious disguise and the steadfast resistance of many courageous Christians and incredible answers to prayer will inspire a new generation to fight the good fight of Faith and make Christ's Great Commission their Supreme Ambition, even behind enemy lines, in Restricted Access Areas.
The book is available in both hardcover and softcover editions available from: Christian Liberty Books, Tel: 021-689-7478, Email: admin@christianlibertybooks.co.za and Website: www.christianlibertybooks.co.za.
Available as an E-Book at Smashwords.com https://www.smashwords.com/books/view/1139850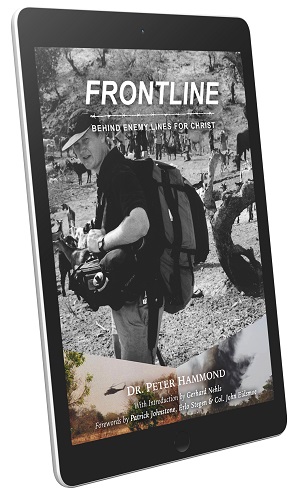 See the video here: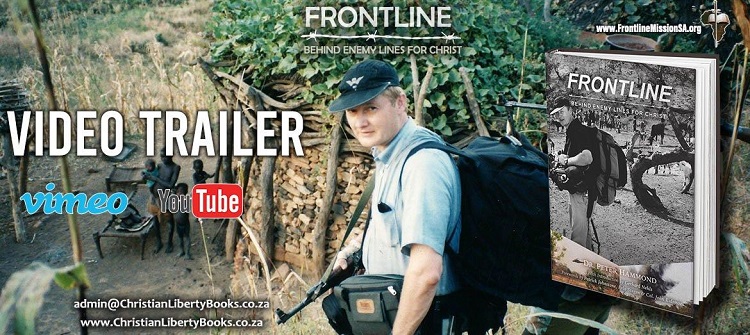 https://vimeo.com/699396449 For Vimeo
https://youtu.be/rnKGEXbGon4 For YouTube
Under the Bombs
"I knew that the bombs would either land on top of us or very close by. There didn't seem to be any way to escape injury or death. The sound of the rushing wind was so loud and the whistling sound was reaching a crescendo when the bombs started hitting the ground and exploding right next to where we were crouched.

One of the 1000 kg bombs crashed right through a huge tree next to us and exploded in a large flame that shot up through the branches. As the ground shook, I closed my eyes for just a second. The noise of the explosion was deafening. As I opened my eyes, I saw a huge cloud of flying debris and smoke and the whole tree was shaking. I closed my eyes, half turned away and braced myself for the impact of the shrapnel and flying debris.

Suddenly chunks of dirt and debris started hitting me and falling all over those of us in the hole closest to the bomb blast. It felt as if the sky was just raining debris. For several moments I remained tense as it seemed that someone was shovelling spade fills of dirt to cover us. We seemed to be getting buried with debris.

The ground was still shaking. The ear-splitting noise of the explosions was still reverberating in my ears. My brain seemed numb. Everything seemed to go deathly quiet."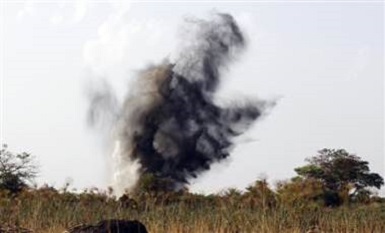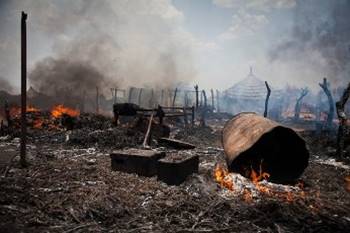 Table of Contents:
Forewords by Patrick Johnstone, Erlo Stegen & Col. John Eidsmoe
Introduction by Gerhard Nehls
Chapter 1 Growing Up in Rhodesia
Chapter 2 Conversion to Christ
Chapter 3 Hospital Christian Fellowship
Chapter 4 Military Mission
Chapter 5 Grahamstown Evangelistic Mission
Chapter 6 Mission to Mozambique by Motorbike
Chapter 7 Evangelising in the War Zones of Mozambique
Chapter 8 Theological Training
Chapter 9 Mozambique for Christ
Chapter 10 Mob Evangelism at Tutu's Enthronement
Chapter 11 In the Killing Fields of Mozambique
Chapter 12 South West Africa Missions
Chapter 13 Confronting Communists in Angola
Chapter 14 Unavoidably Detained in Zimbabwe
Chapter 15 Arrested and Imprisoned in Zambia
Chapter 16 New Frontiers in America and Eastern Europe
Chapter 17 Captured and Imprisoned in Mozambique
Chapter 18 The Seven Year Jericho Prayer March and the Fall of the Iron Curtain
Chapter 19 Mission to Albania
Chapter 20 The National Council of Churches in Rustenburg
Chapter 21 Return to Zambia
Chapter 22 Treacherous Elections in Angola
Chapter 23 To Angola with Love
Chapter 24 The St. James Massacre
Chapter 25 Holocaust in Rwanda
Chapter 26 Anthony and Angola
Chapter 27 Overcoming Obstacles to Sudan
Chapter 28 Recruiting Samaritans Purse to Establish a Hospital in South Sudan
Chapter 29 The Red Cross, the Bible and War Wounded Sudanese
Chapter 30 At the Battlefront in Equatoria
Chapter 31 Living Behind Enemy Lines
Chapter 32 Serving the Suffering in Sudan
Chapter 33 Strafed and Bombarded in the Nuba Mountains
Chapter 34 Under Siege in the Nuba Mountains
Chapter 35 Through Fire and Flood in Sudan
Chapter 36 The Gates of Hell Shall Not Prevail
Chapter 37 Bombarded in Sudan
Chapter 38 What Can Go Wrong on a Mission?
Chapter 39 Arrested in Yei
Chapter 40 Resisting Sharia in Nigeria
Chapter 41 Mission to Europe
Chapter 42 Congo for Christ
Chapter 43 South Sudan Celebrates Successful Struggle for Secession
Chapter 44 Astounding Answers to Prayer in Sudan
Chapter 45 Lessons Learned in the Field
Chapter 46 New Challenges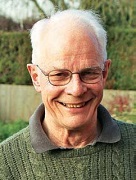 Foreword by Patrick Johnstone
What an unusual book! I know of few men more courageous and valiant for Truth than
Peter Hammond. He has not been afraid to describe the extensive conflicts in Africa in the
latter part of the 20th Century as a war between tyrannical anti-Christian ideologies and the
Gospel of Christ.
This book describes Peter's personal involvement and that of the young mission agency he
founded, Frontline Fellowship. How often Peter and his co-workers plunged into war-zones to deliver Bibles, literature, aid and, above all, the Gospel to desperate populations and to persecuted Christians. There are so many accounts of dangerous confrontations which through prayer are turned into Gospel opportunities!
I could so identify with Peter's early years in life and in ministry. I too was bullied because of my late growth as a teenager and Irish origins. Peter faced up to those who bullied him as an animal lover, teetotaller and not fitting the mould of society around him. This became a pattern in adulthood in his forthright exposure of bullies - corrupt politicians, cruel military men, Communist and Muslim oppressors and even church leaders who had turned away from God's Truth.
Peter and his team frequently suffered persecution, beatings, imprisonment, destitution, great hardships and vilifications. Yet through it all hundreds of thousands came to hear the Gospel of the Lord Jesus Christ. I wonder how many of those hearers who once opposed the Truth will be in Glory washed in the Blood of the Lamb?
Some may question some of his assessments of events in Southern Africa, but one cannot deny the multiple examples of evidence given here of cruelties and atrocities perpetrated by those who opposed God. These were gained by those who actually witnessed them. Yet there is the sense of triumph as much of the global Communist Empire's advance collapsed in Europe and Africa and great new opportunities for the Gospel began to emerge in the 1990s.
I so identify with Peter as he describes the events of the 1970s and 1980s. These were the years in which I served as a missionary evangelist in Southern Africa and all through the conflict in Rhodesia which led to the creation of Zimbabwe – a time of sadness and violence, but also of spiritual harvest. The time also in which I wrote the early editions of Operation World which had such an impact on Peter and giving focus for his emerging ministry across Africa and beyond.
As I prepared to write this, the news came of Lenora's Home-call. I grieve with Peter for this loss. I also identify with him, having lost my wonderful first wife, and helpmeet Jill, through cancer, at a similar age.
I commend this book to readers. May it become a means of inspiration for others to rise up valiant for the Truth and a means of blessing and furthering the ministry of Frontline Fellowship.
Patrick Johnstone
Author Emeritus Operation World
WEC International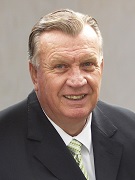 Foreword by Rev Erlo Stegen
It is both a great joy and immense honour to write the Foreword to Frontline – Behind Enemy Lines for Christ. Peter met Christ in 1977, felt God's calling on his life, put his hand to the plough and has never looked back! From the first time I met Peter I couldn't help but notice that he was a man who had purposed to serve God whatever the cost may be.
In this account Peter relates how he went from being a bullied teenager to a young man of
vision and purpose as the Lord came into and took over his life. He completely dedicated his life at his conversion and the Lord honoured his commitment by leading him to draw others to Christ. His experiences in his years of army conscription proved to be fertile ground for mission work. From there the Lord led him to form Frontline Fellowship and as a true missionary, he has pioneered numerous outreaches in war-torn countries in Africa and further afield where, through "many dangers, toils and snares," he managed to serve and minister, bringing hope and faith to many desperate people living in dire circumstances. He lives by the words of the apostle Paul "For me to live is Christ, to die is gain." Philippians 1:21. His mission and vision are to ensure that God's Word, Christian literature, relief aid and medicine reach the most remote areas of the African continent and elsewhere.
As one who never hides his light under a bushel, whether it be regarding abortion, pornography, government shortcomings and other social issues, he mobilises young and old to fight the good fight of Faith. Wherever possible through his writings, books and campaigns, he fearlessly sounds the trumpet call to Christ's Lordship and Biblical standards over all areas of life.
There are few modern-day missionaries who have stood as soundly and firmly as Peter in this time of changing winds, fashions and trends in the church today, where it is not uncommon to see ministries bow under the pressures of the world and its value system. In this biography, Peter clearly denounces the fallacies and fancies of the "modern church" and seeks to stay true to the Bible at all times. His honest and open account of his life is a wake-up call to many who find themselves straying from the purity of the Gospel and the holiness of a life totally committed to the Lord's work. As a faithful example, Peter stands out as an extraordinary Christian in this day and age, where mediocracy is sadly so often the norm.
As you read Peter's testimony, may God stir you from your sleep, so that when we stand before God to give an account of our lives, we will not stand ashamed.
Rev Erlo Stegen
Founder and Director – KwaSizabantu Mission
28 February 2022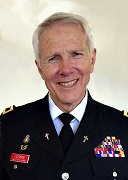 Foreword by Col John A. Eidsmoe
"And of the children of Issachar, which were
men that had understanding of the times, to
know what Israel ought to do; the heads of
them were two hundred; and all their brethren
were at their commandment." 1 Chronicles 12:32
As David reposed in the wilderness while pursued by Saul, men rallied to his cause in
Ziklag. As David held commander's call, each tribe reported the men present. But the men of
Issachar proclaimed, "All present and accounted for, Sir!"
The men of Issachar rallied to David because they understood the times. They knew the Word of God, they knew how the Word applied to the events of the day and they knew that God had anointed David to be king. And they risked their lives by acting on that knowledge.
Peter Hammond is a true man of Issachar. He knows, believes and loves the Word of God and the truths of the Word are the lodestar of his life.
I knew this from my first meeting with Peter at a Christian Statesmen conference in Idaho. We came as fellow speakers. We left with a bond of friendship. From his lectures and from his personal conversation, I quickly recognized that Peter keenly understood the crisis of the Christian world and its enemies and had committed himself 100% to the defense of Christ and Christian civilization, as a South African soldier fighting Marxists and as a missionary for Jesus Christ.
And not just the defense. Peter knows that the best defense is a good offense and he has gone on the offensive by bringing the Word of God, the Gospel of Jesus Christ, and Biblical principles of Law and government to nations and peoples of all races throughout Africa and beyond.
Peter recognizes that Communism is not just a failed economic system. Communism is an anti-God worldview and movement that contends for world domination. The implosion of the former Soviet Union is not the end of Communism. It is not dead; it continues from China to Cuba and it flourishes in Western universities. Peter has experienced the brutality of Communism first-hand from Marxist interrogators and torturers and he has experienced the deception of so-called Christian leaders, who delude themselves into thinking Communism has mellowed and act, in Stalin's words, as "useful idiots."
My most vivid memory of Peter Hammond is from the Reformation Conference of Christian leaders in Wittenberg, Germany. It was October 2017, the 500th anniversary of the Reformation and from our quaint hostel with its narrow cobblestone streets, we could almost envision Luther walking toward Schlosskirche Wittenberg, hammer and 95 Theses in hand.
Peter quickly emerged as a leader at the conference, whether speaking on Reformation themes in our hostel, leading us to Schlosskirche Wittenberg to view the church door on which Luther posted the 95 Theses, sharing dinner at the inn once owned by Luther's loyal friend Justus Jonas, or joining us in rousing choruses of "Ein Feste Burg," "A Mighty Fortress Is Our God," beside the Luther Monument in Wittenberg's town square. Throughout that memorable week, our friendship deepened into the bond of two soldiers who give their lives to a holy cause.
From my portrayal of Peter Hammond as a hardened warrior who has fought the Communists physically and who has relentlessly battled them ideologically, one might think he is a harsh and pitiless man. But he is not. Peter is friendly, kind, and a warm friend. He finds his greatest joy in leading people of all races to Christ and his heart is filled with admiration when he embraces compatriots who confess their faith in Christ even when living under Communist persecution. I would be hard-pressed to name anyone in all Africa who has done as much and on such a bare-bones budget, to lead people to Christ and to lay the foundations for the building of free, just, and righteous nations.
When you read Peter's first-hand account of the squalor and the sadistic brutality of Communist leaders, you will realize how blessed you are to live in a free nation in which you enjoy the God-given liberty to follow your Faith without fear. When we chafe at restrictions on our liberty such as not being allowed to pray in public, reading of those who daily risk death
for expressing their faith in Jesus Christ helps us to see how minor are the restrictions we endure on our religious liberty.
But Peter's account should also embolden us to stand firm for our Faith and to resist even the smallest threat to our religious liberty. As President Ronald Reagan warned us, "Freedom is a fragile thing and it's never more than one generation away from extinction. It is not ours by way of inheritance; it must be fought for and defended constantly by each generation, for it comes only once to a people. And those in world history who have known freedom and then lost it have never known it again."
As we read of Peter Hammond's steadfast faith and courage under torture and threat of death, we may ask ourselves, "Would I have the courage to stand firm for my faith?" We could answer, "I hope so." But our answer should be, "By the grace of God, Yes!" For it is He and He alone, Who gives us strength and courage to stand firm in peril, and to rejoice in victory or
defeat in Jesus Name.
Knowing this, we can be, with Peter Hammond, true men and women of Issachar.
If I were alone fighting the forces of darkness, and I were told I could have one man and one man alone fighting by my side, I'd want that man to be Peter Hammond.
John A. Eidsmoe
Chaplain (Colonel Ret), Mississippi State Guard
Lt. Colonel, US Air Force (Ret)
Senior Counsel, Foundation for Moral Law
Professor of Constitutional Law,
Oak Brook College of Law & Government Policy
Pastor, Association of Free Lutheran Congregations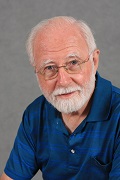 Introduction by Gerhard Nehls
When we think of Mission we rightly think of servants of our Lord Jesus, driven by His love
and a passion to make Him known among those who do not yet know Him at all, or not
enough.
In essence the Message of the Gospel never changed, from the time when the first disciples
made their contemporaries aware of how Holy and Righteous the Creator of the Universe is
and just how contrary our human thoughts and actions are. That this spells doom to man needs little imagination.
But because God is also full of compassion, kindness and love, nobody needs to remain in eternal regret and hopelessness. To reconcile those who had consciously, or unconsciously, contradicted His perfect harmony and order, God chose to rescue mankind from the hellish consequences of their rebellion against Him. In His Love He chose to bear the consequences of our actions and thoughts Himself. He came to this fallen world in Jesus Christ to suffer the punishment that we deserve. In our stead He was executed, nailed to a rough, wooden Cross and left to die. The eternal God had chosen to appear as a human on our earth, to bear the just retribution for our sin and guilt once for all – and that for all who seek to be saved
from it and to be reconciled to Him and to live eternally with Him in His unimaginable presence and love.
That is the Gospel, the Good News, that God wants everyone to know about, and to be aware of. That is the 'Missio Dei' the Mission of God that Jesus commanded to be communicated throughout the entire world to all people.
Of the 12 Apostles eleven were killed for doing just that, as were many others over the Centuries.
When, after a relapse, Mission was revitalized from the 18th Century onward, missionaries travelled over land and sea, to share the love of Jesus. They went through deserts and jungles, faced enmity, force, fever, sickness, and rejection. They faced untold difficulties and hardships, often sacrificing much of their 'private life'. But they also had the ultimate joy of
seeing people renewed in soul and spirit, filled with unspeakable gratitude to their Saviour and also to the messengers who came to tell them of their opportunity to be reconciled with the eternal God!
Now meet one of them: Peter is one of those whose life is Mission for Jesus. When I first met him, we immediately 'clicked'. We had a somewhat similar background, without a 'religious' past, having experienced combat in war, and a total conversion leading to a life in Christ with little sense for compromise.
In Acts 13:22, we are told that "God testified: 'I have found David ... a man after my own heart; he will do everything I want him to do.'" I could think of few Christians to whom this assessment would fit in our time better than Peter. Maybe we will one day be able to read the same words about him in 'Acts chapter 2021'?
And here we can read his story from the very source, the one whose dedication, even in the most daring and contrary circumstances, knew no compromise. I am proud, as a fellow missionary, to be able to introduce to you Peter, also "a man after God's own heart."
Gerhard Nehls
Founder of Life Challenge Africa
Author of
The Great Commission, You and the Muslims
Islam: As It Sees Itself – As Others See It – As It Is
The Islamic-Christian Controversy
A Practical and Tactical Approach to Muslim Evangelism
SEE ALSO:
https://fromthefrontline.podbean.com/e/from-the-frontline-episode-214-behind-enemy-lines-for-christ/
https://www.christianlibertybooks.co.za/item/9780639956756?fbclid=IwAR0bTpSxK8LqjMePR5G74aREx4wwuRhcS-5_rpTlzQJFfPUBGb4-5VCTFWs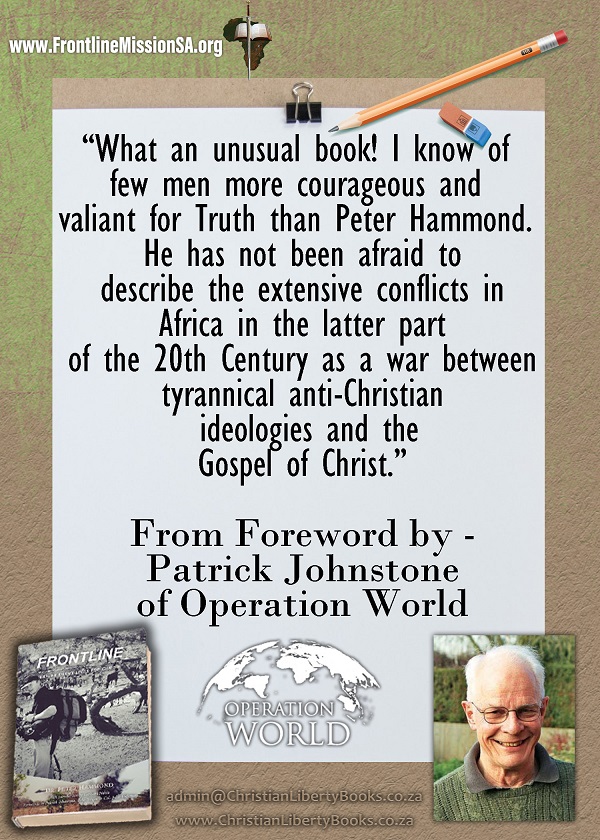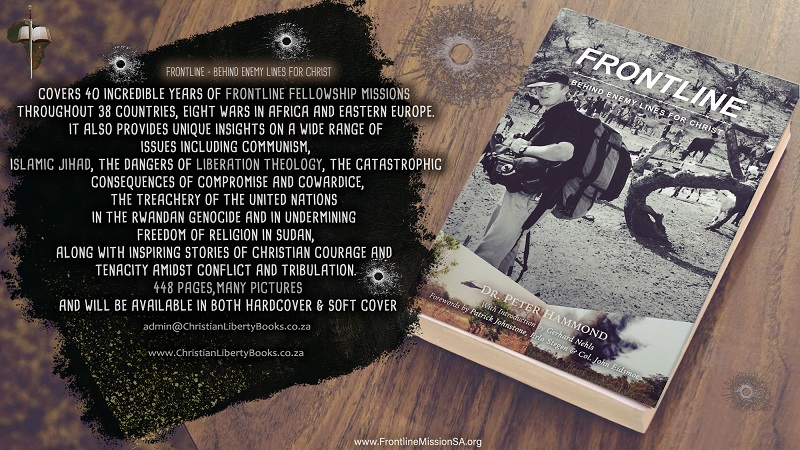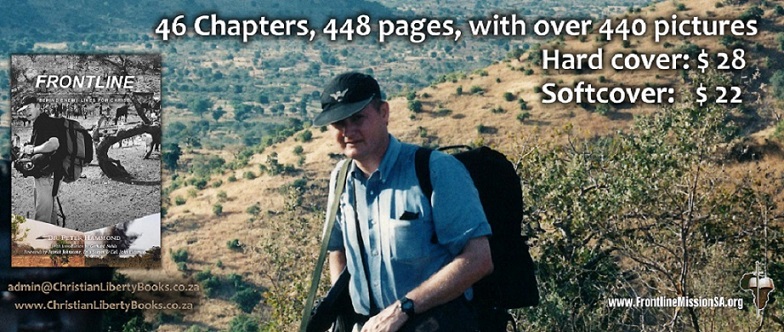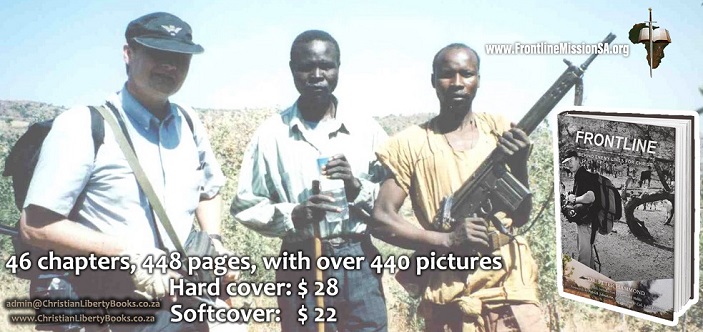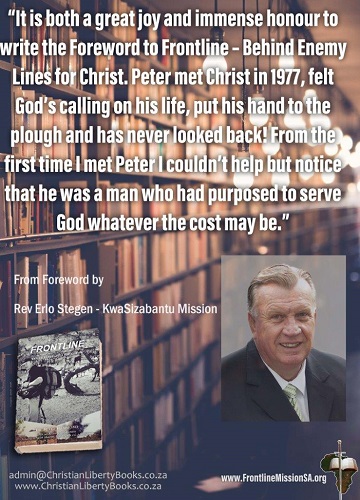 READER'S REVIEWS
"I am almost half-way through reading this astounding record of 'missions under fire' Frontline - Behind Enemy Lines for Christ and highly recommend it; not 'just' for Christians, but also for modern military history enthusiasts, and anyone who wants to know the truth of the dastardly communist attempts to subjugate the people of Southern Africa. A must-read!" Cuan Elgin, Author of Bulala & Return to the Covenant
"Well done! Praise God! I've purchased Frontline - Behind Enemy Lines for Christ on smashwords. I'm excited it's come to completion and am eager to read more."
Daniel de Villiers
California, USA
"I've started reading Frontline - Behind Enemy Lines for Christ and it's EXCELLENT. Very, very well and entertainingly written. You have a real talent for story-telling. I think every school library in Cape Town should be presented with a copy." Ann Moore, Artist
"Behind Enemy lines is a riveting tale and I had little idea of how anti-Christian the communist movements were, or what missionaries like yourself were being put through. I knew a mercenary who was in the Congo who related horrific accounts of what some nuns and priests were subjected to, but how quickly we forget. Even the Islamic tyranny in Sudan escapes any proper reporting. Christ's real suffering continues long after the crucifixion and we still face the relentless onslaught of the new unhappy lords who seek dominion over the world. "
This astounding record of missions under fire 'Frontline - Behind Enemy Lines for Christ' is highly recommend; not 'just' for Christians, but also for modern military history enthusiasts, and anyone who wants to know the truth of the dastardly communist attempts to subjugate the people of Southern Africa. A must-read! ~ Cuan Elgin [Author of 'Bulala' & 'Return to the Covenant']
"WOW! What a book!"
Just a short note of appreciation. I have just finished reading "FRONTLINE Behind Enemy Lines For Christ"
WOW what a book ! and what can I say. I will be turning 69 years old next month and I have spent many months up on the border (infantry) sleeping under the stars but my experiences are nothing to what you experienced in Africa "behind enemy lines." I have listened to you on the various platforms that you speak and this book certainly adds a new dimension to everything. I would just like to say a big Thank You to you, your family and the team for all the sacrifices that you made to carry out The Great Commission. I am sure that one day when you arrive in Heaven that there will be millions of people there to welcome you whose lives you impacted and if I am there before you I most certainly will be one of them.
- Ronnie Lovemore